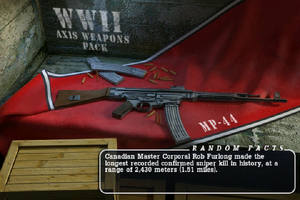 The MP44 (more commonly referred to as the StG 44) is 7.92x33 Kurz (short) assault rifle. It was designed in 1942 and put in production in 1943. It's name,
Sturmgewehr,
meant storm rifle. It is featured in the WW2
Axis Pack
of Gun Club 2 and is considered by many the first modern
assault rifle
.